With all the buzz at the moment about our "Heritage Day" public holiday tomorrow (not fair when public holidays fall on a Saturday) and about "National Braai Day" got me thinking of SA in earlier days. It also got me thinking of products from the past. Some googling and I found these. How many do you remember?
Remember Charlie's Angels and how we all wanted hair like Farrah Fawcett?
and if we wanted teeth like hers we could try:-
The one I could not find was "Vote". Do you remember "Vote" toothpaste? So silly that you can remember the silly jingles from the past and not more important things - the jingle went "Aren't you glad you use Vote, don't you wish everybody did? Aren't. You. Glad. You. Use. Vote"
I remember Ipana toothpaste and Ponds Cold Cream from school holidays. Dalene and I used to be shipped off to my aunt in Camps Bay to spend time with her and our three younger cousins because my mum had to work.
Let's not forget about our faces:-
My aunt still uses Ponds Cold Cream. You do not get it in SA anymore - all other kinds of fancier types of Ponds but not the old fashioned Cold Cream. She can buy it in the UK and just as I ask for Baby Bottom Butter, she asks for Cold Cream. Aunty Veronica has the most amazing skin.
On the topic of skin care what about Violet Kuny? My granny used to use her face creams and I remember the advertisements with a picture of this older lady. Google did not reveal much except that she died in Durban in 1992 at the age of 85.
It was 1963 and I was probably just starting to enjoy Rice Crispies and Post Toasties:-
(isn't this what DF Malan Airport used to look like?)
I really wish I could find the television advert. John (my ex-husband and the boys dad) used to dabble in some modelling to earn extra bucks while at UCT. He was nicknamed "Mr Applemist" as he was in that advert in all the magazines and newspaper, smiling and holding up a glass of fresh apple juice. Applemist was, I think, one of the first fresh juices on the market. He was also in the television advert for Chevrolet which had a whole bunch of guys (in speedos) and girls on Camps Bay beach playing rugby and then posing in front of the car. "They go together in the good old RSA, braaivlei, rugby, sunny skies and Chevrolet".
Ford Capri? It was the fanciest car ever. A friend at junior school's dad had one. Such fun to have a 2 door car to climb into. The closest car to a sports car and it was red as well. Wish I could post a picture of what her Dad looked like. The real 80's metrosexual male - long blow-dried hair, droopy moustache, leather jacket.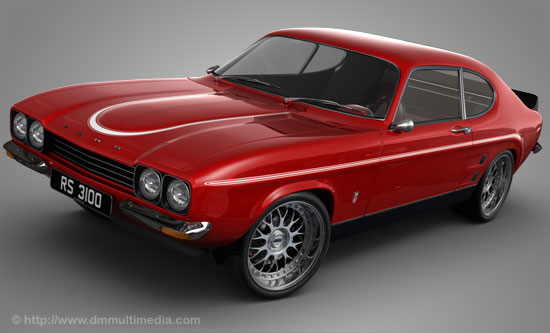 Have a great Heritage Day - dops, tjops and lots of rugby. My weekend? Matt is starting for Griquas tonight against the Sharks (and it is on tv!!!). Got Sydney, the gardener tomorrow - will be watching him like he is a hawk!!!