I have never received a small turquoise box with a white ribbon. Don't get me wrong, I am not envious or feel that I am missing out, mainly because I am not a jewelry person (and don't really expect expensive gifts (not that I would not welcome them and be grateful for them, if I did get them)). I do, however, have a box in my garage (a Tiffany box) - quite a large box too (which I think contained a set of champagne glasses). I know the box came via Kathy (but I don't think she has Tiffany champagne flutes unless they are hidden away for special guests (and wrapped in velvet)). We used as a gift box for friends at a party to pop their contributions to the birthday gift into. It was roughly turned into a post box and has a jagged cut in the top but somehow I have never thrown it away (although I have tried) and it is probably the closest I will come to possessing a blue box of my own.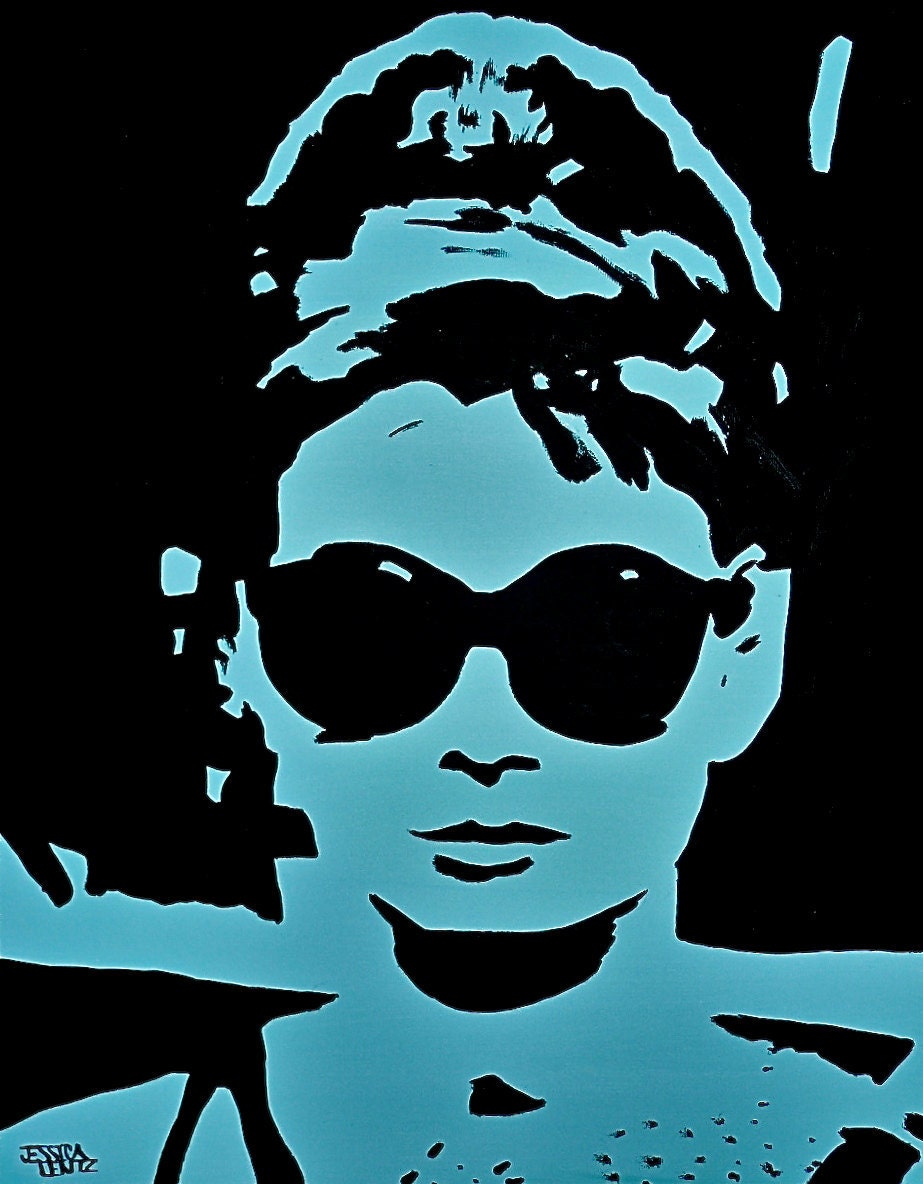 Audrey in "Breakfast at Tiffany's"
Did you know that Tiffany's does not have a restaurant and does not serve breakfast? For those of you who have not seen the movie and are always lusting after a "breakfast at Tiffany's", as in the picture above, Audrey ate her breakfast on the pavement outside Tiffany's. Just a bit of trivia for you.
Over the last couple of weeks my eye has picked up on lots of Tiffany blue in all kinds of ways and I even came unbearably close to buying myself a pair of shoes in the exact hue of blue. Luckily sense prevailed as they would have probably collected dust in my cupboard until Amy claimed them from me. Here are some pictures that I am sure you will love too. Thanks to
Pinterest
A dress for Amy
The wedding invitation

Tiffany's New York
Jeff and Erin
The table
Another table
The cake
Macaroons
A door
Another door
A kitchen
OMW another kitchen
A stove for the kitchen
A corner in the kitchen
The porch
The drawing room
A bedroom
and another
Bathtime?
Music?
Grandchild?
With a bit of coral
Going to buy them!!
Jenny in her blue suede shoes
Deary me!!
Better than Jenny in these!!
Cheers!!