i told you i had found "the sacred box" and now i have to re-tell this story. this is one of the girls stories that nic and blaine were subjected to on saturday. if i give you a paragraph of background i can then try very hard to get the tale across in 200 words. it is going to be difficult but perhaps it is the kind of story that needs to be watered down (a lot). why i told this story is because it is one of those weird co-incidences that only happen once in awhile.
june 2005 - nicky and i flew ryan air (20 pound tickets bristol to dublin return). we were joining a 5 day paddywagon tour (ring of kerry, galway, blarney castle, cliffs of moher). the tour was great although the weather grey. our last night in dublin we headed straight to temple bar to see what it was all about. omw what a buzz. took us a while to find the pub we thought was best and eventually settled on "the oliver st john gogarty". great live music, full but looked like you would be able to organise a drink without too much trouble.
lets first go back in time and start at the very beginning. i am probably 19 years old, at college and doing promotions to earn extra money. i do not have my own car so my mother still does lifts. this particular promotion was at the woodstock holiday inn (pretty new and smart in those days). the promotion was for kronebrau 1308 (anyone remember this beer?).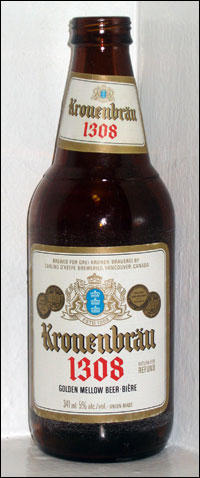 i only remember it because i loved the t-shirt that was given to me and i wore it for years afterwards. the london-irish rugby team were touring south africa. they invaded the pub and the 3 other promotional girls and i had quite a lot of giggly fun getting chatted up by these large men who spoke funny. confession time - i ended up getting a goodbye kiss (actually quite serious kiss) in the car park and 2 tickets (with his hotel room number on the back) to the match at newlands from a player called colm. my mother arrived to fetch me and was not impressed with the fact that i was in a carpark with a strange man and when i flashed the tickets at her i really got a mouthful. "these irish guys are all married and are just out for what they can get. don't you dare think you are going to the rugby at newlands - finished and klaar - and i don't want to hear another word about it". i probably sulked for a bit but that was that and normally would have put up more of a fight but i knew i was a bit out of my league (with mr tucker and my mother). i always remembered his name though. colm (o double d name).
but back to the future - not too much into the future but 2005. june 2005 temple bar, dublin
200 words challenge:-
we order 2 guinnesses. nicky not a fan switches to whiskey. i drink both. we spy a table. tourists leave. 3 woman in the group have not enjoyed their guinness either. we sit and recycle drinks. jenny now has 2 500ml glasses of guinness. along come madible of dentists*. very friendly. they tell me my drink(s) are flat and buy me another**. nicky *** is introduced to jamesons "finest whiskey in the world". chit-chat. pub closes. allowed to finish drinks on pavement. they are from galway. we swopped tales of galway (we had been there). conversation turns to rugby. the only person that i know who comes from ireland, probably still lives there and played rugby is "the car park kid called colm"****. why i mentioned his name, i do not know (i talk too much). turns out he is seamus the dentist's golfing partner and great friend. i am shown his name and number on his cell phone. seamus then calls him, chats limerick language and passes the phone to me. besides not understanding most of what he said he did ask me why i took the tickets if i was not going to use them?*****.
(194 words)
ok i cheated
* a group of dentists (on a conference)?
** (i look longingly as the waitress removes my 1 litre freebie)
***(not a big drinker)
****(if you can call getting chatted up for about an hour knowing someone)
*****(and said her remembered my eyes) - (not a word about the kiss - how rude)
quite a coinsequence (as matthew would say) hey?
now for your lesson for today
did you know:-
Guinness stout is made from water, barley, hops, and brewer's yeast and is treated with isinglass finings made from fishes' air bladders, although Guinness has claimed that this finings material is unlikely to remain in the finished product this means it is generally deemed unsuitable for those following a vegetarian or vegan diet.
what a good idea - anyone going to ireland soon?