Blur were one of my favourite bands in the 90's. They have recently reunited and are performing in a big concert in Hyde Park on 12 August to mark the end of the Olympics. Oh to be in London!!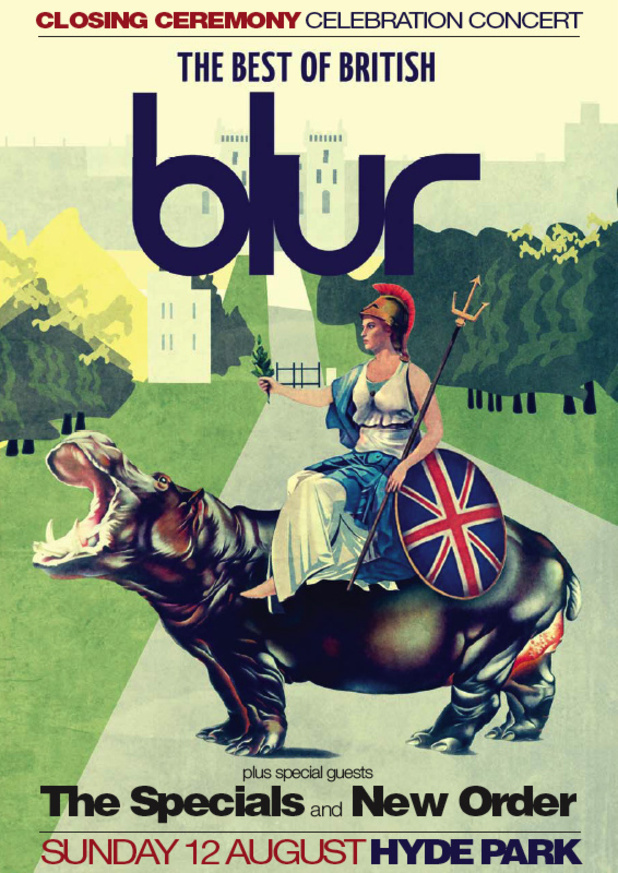 They released two new songs and don't promise to do more or reunite. These two songs were performed live on a rooftop on 2 July 2012 and I think that the one in particular, "Under the Westway", is one of the best songs I have heard this year.
When the flags coming down
and the Last Post sounds....
just like a love song
for the way I feel about you
Paradise is not Lost
it´s in you
on a permanent basis
I apologize
But I am going to sing....
Hallelujah
Sing it out loud and sing it
to you
I just love it. It is more like a hymn, don't you think? I love the bells and the instrumental parts and especially the words above "...and the Last Post sounds just like a love song...". My aching nerves - How in love must you be for the Last Post to sound like a love song?
There is something about their English accents that immediately takes me back to my favourite song of theirs "Country House".
If you enjoyed it - take a look at this live version taken on the rooftops. They too are getting old but I think it is pretty awesome video and an even better song.
Great song to end the Olympics. Let the games begin!! (Hopefully the show will be televised worldwide)