This is not about me turning into my mother (who is Joan) it is about questioning myself and why when I watch award ceremonies I turn into Joan Rivers.
Maybe I have seen a few too many of her shows but last night, while Michael read the newspaper and did some work at the table, I sat on my cushions on the floor (on my own), armed with nothing but a glass (or two) of wine and hurled oohs and
aahs
at the screen. Watching these shows you expect to see beautiful dresses worn by even more beautiful woman, handsome men with designer stubble in dark suits - it is all so wonderful and I become totally absorbed and act as though I am right there in the audience. I even have a pencil and piece of paper right next to me so that I can remember everything and be able to mention around the Saturday girls lunch table "Oh my word, did you see what Jennifer Lopez was wearing?" "Did you see what horrible hands Quentin has?" "How funny was Will Ferrell with that girl from "Bridesmaids"?"
Why then do I become this horrible critic and rewind and pause the pictures of the "shock value" actors? Did you see what Jessica Lange looks like now?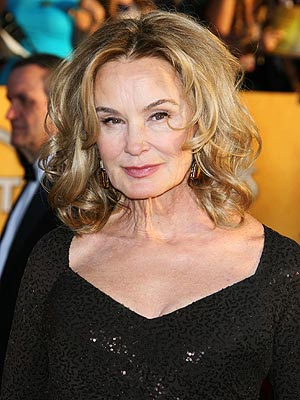 And Nicole Kidman?
At least her eyes are still pretty and blue but why are they always bloodshot?
Helen Hunt was not far behind but Sylvester Stallone must have been the most scary of all. He looked like he was made of putty He would have been followed closely by Dennis Quaid. Who would think that men could be so vain?
Why so when Jeremy Irons, Daniel Day Lewis and Kevin Costner improve with age?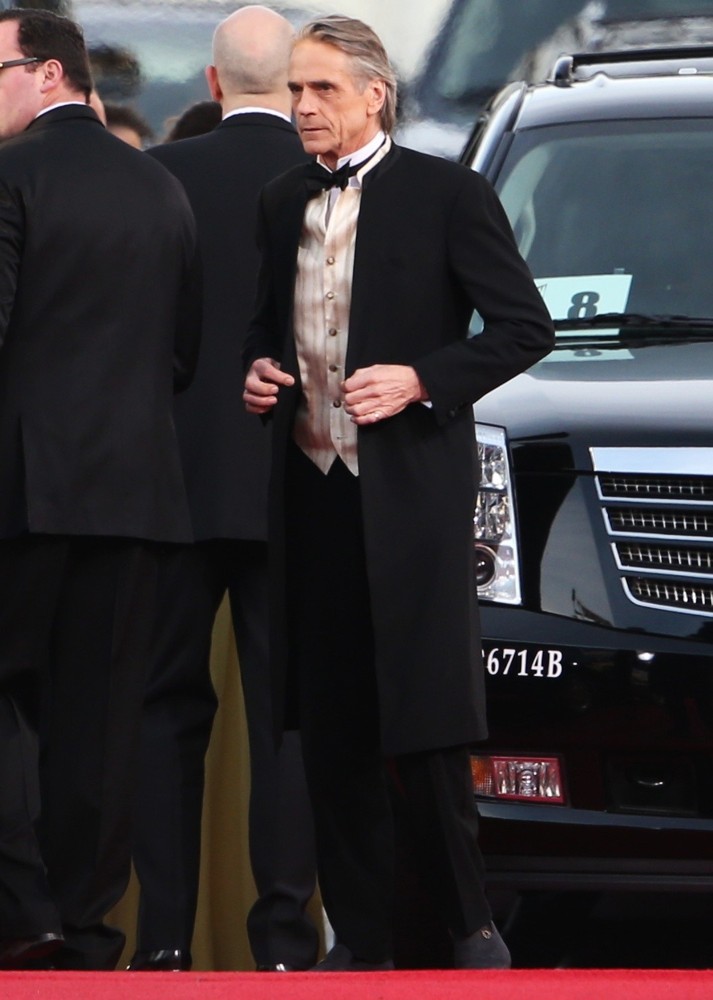 Quinton Tarantino and his dyed hair - he is seriously strange. Did you see him spit out his champagne? I was so excited for Ben Affleck to get both awards for Argo after being snubbed by the Oscars. I have always like him (must be because of his passion for Jennifers) and his wife, Jennifer (number 3) is gorgeous. It does make you wonder though who is actually doing the voting and were they trying to show up the Oscars (interesting write up here)
Adele looked lovely and actually slimmer after having her baby than before. She added some natural English humour and down-to-earthness to the show.
Then, Jody Foster, if you could follow her words which were babbled out so fast, clearly moved the audience but I did wonder why she did not slow it down and actually mention the word "lesbian". A serious Duracell bunny who I suppose was pressurised into "coming out" but why when everybody already knows? Well done to her though and she drew attention to the hard life that comes with being in the spotlight. This article from the Huffington Post gives you some of the verbatim (if you missed it and I watched it and missed it) and also reminded me that her mother was still alive and suffering from dementia.
All this and I have not yet mentioned the outfits.
Looks like Julie Andrews sewed this one up quickly for her
Should I show my legs or not?
Best actress, who I have never heard of - Jessica Chatain. What a beautiful woman and a wonderful

speech but really who paid her to wear this dress? It obviously was a real surprise to her that she won. Her mother would have told her that eventually her breasts would sag so while they are

pointing in the right direction wear them proudly!!
So it was a thoroughly enjoyable evening for me on the couch (sorry floor). I can't wait to see Les Miserables and sad that it is probably going to come to Cape Town after the Cinema Nouveau closes in Cavendish (but that is another story).