to let one customer spoil almost my whole day on Friday. I am so lucky to have very few bad days in my life and for some reason on Friday I found myself close to tears after a telephone conversation about a stupid delivery to the northern suburbs.
It was a first time up country customer who I had been in constant contact with for about 6 weeks about a wine order. The way he spoke it was going to be a really big order and I went out of my way to make a plan to get this wine to him on 1 November as he was only in Cape Town for a couple of days. He was staying in Somerset West but we worked out that delivering it to one of his customers in Parow would be easier for me and "meeting half way".
His wine order arrived and it was for only 3 cases. Not a problem but after all his emails and phone calls, I was under the impression that he was wanting a truckload full of our very best. How wrong could I be? 3 cases amounting to R480!! I could not go back on my word to deliver, luckily Caroline works in the northern suburbs and I made a plan with her to deliver on 1 November on her way to her studio at 2.
At 8.45 on Friday morning, I get an irate call from him, saying that he was now in Parow and "where was his wine?". I knew the wine would only be arriving at 2 and told him so. He moaned and said that he was going to have to be back in Somerset West at 2.30 and that I would have to deliver there. I was at a loss for words and kept quiet. No ways was I driving to Somerset West with 3 cases of wine on a Friday afternoon. I could not face calling him back and sent him a message that if he could not wait for the wine I would refund him his R480.
After feeling so cross and shaky after this rude exchange with the man I tried to work out why I was letting myself get so upset. I realised that it was the first time in my new job that I had to deal with someone rude. This whole year has been hard work but it is all so gratifying because I have been meeting and dealing with so many awesome people.
The day did not improve. I had 2 big deliveries of wine arriving so I had to be at the warehouse. When I arrive there I notice that I have a "No Service" note on my cellphone and no reception. My new contract for my new iPhone was kicking in on 1 November. I had to ask to use the neighbouring company's telephone to call Vodacom in Cavendish. I was advised to remove my SIM card and then put it back. How do you do that? How do you open an iPhone? Anyway with the help of another iPhone user and an earring from my ear we poke in a hole, the card comes out (and falls between some boxes) and once we put back where it should be I have reception.
After many phone calls to the wine farm and to the courier company I realise that this delivery is not going to happen. Cape Town on a Friday afternoon is not an easy place to get anything done. This would not usually be a problem but 3 friends and 2 new customers had paid for and were told by me that their wine would be delivered on Friday. I was keen to make a good impression and get it there on the day and in time for the weekend.
So I packed up wines for one delivery to friends close to home. On my way out of the complex my phone rang, it was my partner who had just delivered a big order of wine to a restaurant. They had paid him cash and he was now in Brackenfell with a wad of cash and was prepared to come all the way on a Friday afternoon to Diep River to give me my share. I told him not to worry (I was not that desperate) but was so touched that he was prepared to go to the effort (in traffic on a Friday afternoon) that I started to cry. I am not usually a cryer either.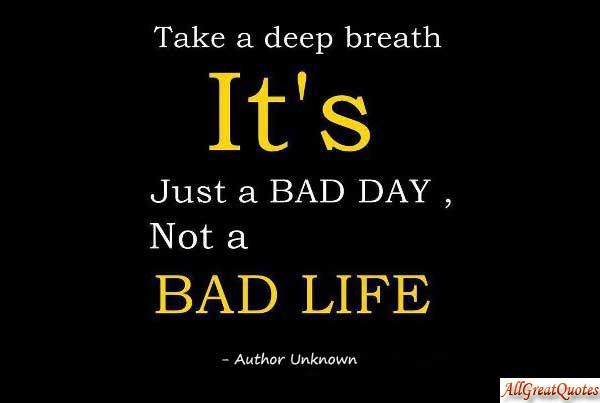 A little cry is not a bad thing and my day started improving from then on...
A cup of tea with a friend (whose husband is a great customer) and telling her my tale of woe - which did not sound as woeful as I had been feeling when I retold it - I felt so much better. Amazing how some kindness, a cup of tea and a good chat can lift your spirits.
End of the day, time for some sundowners with Kathy and Dalene and I get a message from the "irate customer".
"Thank you for the wine Jenny and thank Caroline for me, please. I appreciate your delivery and it was there at 2. Kind regards"
I had emailed my friendly customers who were waiting for their deliveries and they said "no problem".
Time to toughen up Jennifer